A Guide to Wine Coolers for Your Home Kitchen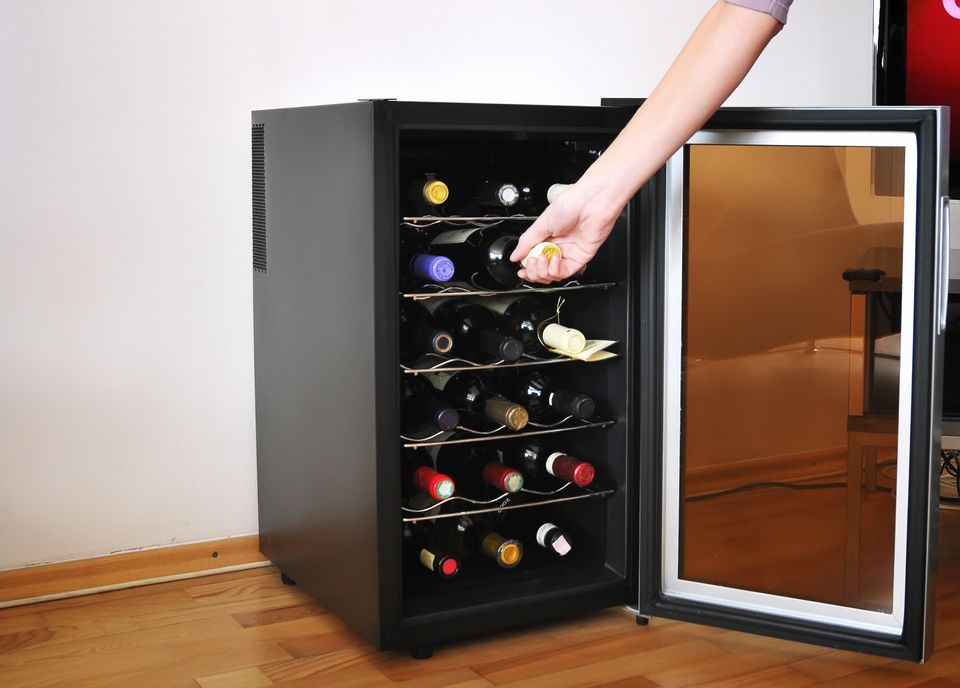 Of the 60% of U.S. adults who consume alcoholic beverages, 17% prefer to sip only wine. Whether you're an avid wine enthusiast or new to this industry, there's always something to discover.
Storing and serving your bottles at the right temperature is one. There are certain wines that taste best without refrigeration, while others should be cold or even chilled when you pour them. For this reason, wine coolers are quickly becoming some of the most popular kitchen appliances for modern homeowners.
Today, we're sharing how a wine cooler works, why you might need one, and how to select the right one for your home.
What Is a Wine Cooler?
Before we dive into the different types of wine coolers, let's answer a basic question. What is a wine cooler?
Put simply, this is a special type of refrigerator meant only for storing wine. While you can keep a few bottles in your home refrigerator, you may quickly find that this solution isn't ideal for the long term. A product like the Frigidaire ReadyStore Wine and Beverage Rack is great for quickly chilling a bottle before dinner, it can only hold a limited amount.
Not only can wine bottles be too tall for the shelves, but they can also overcrowd the space fairly quickly. Plus, wine must be kept at a very specific temperature to ensure it doesn't spoil or turn. While most standard refrigerators cool food to around 38 degrees Fahrenheit, that's too cold for storing most wines.
When you have a wine cooler nearby, you always have enough room to store all of your favorite libations. You can also rest assured that they'll be kept the right way. Most coolers include special dials and controls that allow you to specify certain conditions, such as:
The wine's temperature
The degree of light exposure
The position and movement of the bottles
If you're used to keeping a steady rotation of wine handy for special occasions or evenings at home, a wine cooler is a worthy investment. It can also come in handy for storing other types of drinks, such as juices, sodas, or sports drinks.
Choosing the Best Wine Cooler
Now that you know why you need a wine cooler, it's time to find the best one. There isn't a one-size-fits-all model. Rather, the exact kind you need will depend on a few factors. Here are the top considerations to keep in mind.
Temperature Control
The ability to set specific temperatures is one of the features that distinguishes a home wine cooler from a refrigerator. Look for one that allows you to adjust the temperature settings depending on what you're storing inside.
For instance, white wines and sparkling wines need to be kept at 40 to 60 degrees Fahrenheit to stay fresh, while red wine doesn't require such cool temperatures. For your favorite pinot noir, the ideal environment is around 60 to 65 degrees.
Cooling Zones
If each type of wine has its own temperature requirements, how do you know how to set yours? If you only like to drink red or white wine, the answer is relatively easy. You'll just keep the entire appliance set at that preferred temperature.
However, this process gets a little tricky as you begin to introduce different types of wine.
If this is the case, you need a double (or dual) zone unit. While a single-zone unit features only one storage space/temperature for all of your wine, a dual-zone unit features a built-in partition. One example is this KitchenAid 24" Wine Cellar, which features two temperature-controlled zones and a glass door.
The partition essentially separates the unit into two distinct cooling zones. This is a great option if you enjoy drinking both white and red wine and need to keep each type at its own set temperature. Keep in mind that while these models are convenient, they will also be a little more expensive and can take up more space in your kitchen.
If your wine collection is larger than average, you can also research multi-zone units. These wine coolers allow you to store more than two different types of wine at the same time, with designated temperature controls for each section. If you love red, white, and rosé, then these are perfect for your needs!
Humidity Control
Most wine coolers will come with an automatic humidity control setting. The only time you may need to adjust yours is to accommodate long-term storage.
If you plan to keep a bottle of wine inside your cooler for more than 10 years, you can set the humidity level to around 70%. This way, you can preserve the wine's characteristic taste without changing the temperature of the beverage.
Aesthetic Appearance
While function is a key element to consider, don't forget to also check the form of your wine cooler. Remember: This will be an appliance that's visible in your home kitchen.
You want to make sure it coordinates with the rest of your decor and is visually appealing. While many homeowners prefer the sleek, modern look of stainless steel, others gravitate toward more rustic finishes. You can find wine coolers in natural wood, dark wood, or even black wood finishes.
Thermostat Control
There may be times when you need to control or change the temperature inside of your wine cooler. When that happens, you want a model that's easy to operate.
As you shop, you'll find units with both manual and electronic control panels. While manual panels are great for precise adjustments, electronic thermostats are ideal for convenience. You can set the temperature to conform to pre-determined ranges meant for specific varieties of wine (e.g. white or red), and check the digital label for a real-time reading.
Light and Location
As you browse all of the wine cooler options, keep location in mind. Make sure you have adequate space in your home to properly situate the appliance.
If possible, install it in an area that is not directly exposed to sunlight. The UV rays from the sun can infiltrate the cooler and change the content of the wine inside each bottle. This can change its quality and taste and could cause it to spoil prematurely.
Modern LED wine coolers are less susceptible to light damage than their standard counterparts. They are also streamlined and contemporary in appearance, blending effortlessly with many different design styles. For additional protection against sun damage, look for a wine cooler with UV-protected glass or triple-pane glass.
Safety and Security
Does securing your wine collection matter to you? If you want to keep your bottles protected at all times, look for a wine cooler that features a built-in locking capacity. This is an especially important concern for parents of pets or small children who may be curious about what's inside.
Built-In vs. Freestanding vs. Countertop Models
Here's another question to consider: Will you choose a freestanding wine cooler that sits on its own? Will you install one into your existing kitchen cabinetry? Or, do you envision simply adding one to the appliance dock on your countertop?
As you might imagine, a custom installation will usually be more expensive. This is because it may require adjustments to your cabinetry, which a professional carpenter and electrician will need to coordinate.
A built-in wine cooler will usually include a front vent and can blend beautifully into your current layout. For instance, this Whirlpool 24" Undercounter Wine Center With Custom Temperature Control tucks neatly under your existing counter.
On the other hand, a freestanding model is typically easier and quicker to install. You can even move it from room to room if you need to! The only caveat is that these will be vented on the rear or sides, so they won't be able to "breathe" if you install them into your cabinetry.
If you're already planning a kitchen remodel, it's wise to add a custom wine cooler installation to the project. Yet, if this isn't your plan, a freestanding one can look equally attractive and works just as well. If you only need to keep a few bottles of wine cold, you could even go as small as a countertop wine cooler, which can usually hold only around 25 bottles.
Budget
Of course, it's wise to keep your budget in mind for any type of appliance purchase, including a wine cooler! Most homeowners find that these are more cost-effective than purchasing a dedicated wine refrigerator. They take up less space and use less energy, while still allowing you to keep your wines at the exact temperature they need to be.
Before you start any type of home project, we always recommend creating a budget. If you don't have a template already, you can find lots of different templates available for free online.
Different Sizes of Wine Coolers
While you're shopping and researching the different types of wine coolers, size will be one of the biggest considerations. There are coolers large enough to accommodate a substantial collection of wine, as well as ones small enough to hold just a few bottles.
Think about the number of wine bottles you plan to store at any given time. You'll need to place each bottle on its side, rather than storing it upright, so look for a unit that has plenty of large, spacious shelves.
While an average wine cooler can hold between 20 and 30 bottles of wine, there are some that hold many more.
If you have an especially large collection, look for supersized models that can hold 60 or more bottles! Most racks allow you to adjust the height and location of the interior racks, which gives you a range of different layout options. If you don't have quite that many, this Danby 36-Bottle Wine Cooler is a great mid-range option.
Here's a quick breakdown of the most common sizes and types.
Mini Wine Coolers
A mini wine cooler is best for small spaces. Though they will only hold a limited number of wine bottles, many models are sophisticated and high-tech, with features such as digital control panels.
Standard/Large Wine Coolers
If space allows, a standard wine cooler is more versatile and spacious. If you have an expansive wine collection, you can upgrade to a large model.
Tall Wine Coolers
You can also find specialty models of wine coolers, such as tall wine fridges. These look substantial in a cabinet but only take up a little space. Most have adjustable shelves that can accommodate any size wine collection.
Compressor vs. Thermoelectric Wine Cooling Systems
Though there are lots of different wine cooler models to browse, they all use one of two types of cooling systems: compressor or thermoelectric.
Compressor wine coolers work similarly to a standard refrigerator. They cool the air by pushing a chemical refrigerant down through interior coils as soon as they sense that the temperature is rising inside. The compressor unit is heavy, so these models are usually bulky and heavy, too.
The benefits of buying a compressor wine cooler include:
Can cool wine bottles quickly
Can cool a large quantity of wine at once
Conversely, thermoelectric wine coolers regulate the temperature via electrical current. They push electricity through the unit via a heat pump. The pump pulls heat out of the cooler while also working to keep cold air trapped inside.
The benefits of buying a thermoelectric wine cooler include:
Typically more energy-efficient and reliable
Generate less noise when in operation
Lightweight
As thermoelectric coolers use a different cooling system, the cooling process can take longer than it takes with a compressor unit. The bottle storage capacity is also smaller. For most homeowners, however, the benefits outweigh the drawbacks in terms of convenience and energy savings.
Shop Our Selection of Wine Coolers Today
Now that you know a little more about what to look for as you shop the various wine coolers, are you ready to add one to your home kitchen? You might be surprised at how handy and practical this appliance turns out to be! You don't have to be a wine aficionado to appreciate the convenience of having your favorite bottle at the ready.
At Slyman Bros, we have a wide variety of wine coolers at various price points. Feel free to shop our full collection online or find a showroom to visit us in person!