The 10 Best Luxury Appliance Brands of 2023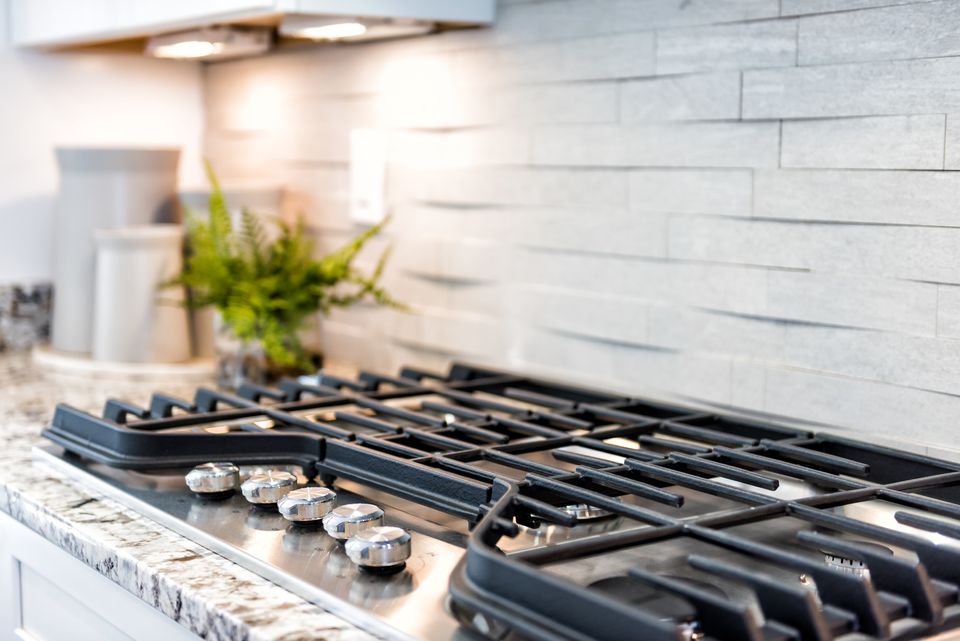 95% of American homeowners say they've had major appliances break down at some point, and 40% of them have had issues in the past year.
It's inevitable that appliances will break down at some point. No matter how much preventative care and repairs you put into them, there comes a time when you need to replace a washing machine, dishwasher, etc.
When that time comes, you want to ensure you've got the best in the industry by buying luxury appliance brands. Otherwise, you'll end up with appliances that don't last long and, worse yet, need constant repairs that'll bleed your wallet dry.
So do yourself a favor and spend a little extra to make worthwhile investments. Keep reading to get a list of the 10 best luxury appliance brands of 2023.
1. Sub-Zero, Wolf, and Cove
Sub-Zero, Wolf, and Cove are technically three appliance companies, but their products all complement one another, so they're usually lumped together. In fact, most showrooms will have all three brands' appliances available, so you won't have to hop around from place to place.
These are the most well-known luxury appliance brands in the country. Even better is, they're completely American-owned and operated. You'll find their factories in the states of Arizona, Kentucky, and Wisconsin.
These brands have been around for over 60 years, so you know that they've reliably given Americans beautiful appliances that last for years.
If you're looking for a new refrigerator, then you can't go wrong with Sub-Zero. This company offers the most choices around, with various fridge sizes and series (pro, classic, designer). No matter what you pick, the inside has an air scrubber and air filtration, and all your food will stay fresh with vacuum-sealed doors.
Wolf is the brand to turn to if you need a new range. They used to be in the business of professional cooking equipment, but they've turned their focus to passionate home cooks now. They have dual-fuel ovens with proprietary technology, VertiCross convection blower, which gives you consistent and even heat.
Lastly, Cove provides top-of-the-line dishwashers. They're so whisper-quiet you won't even know they're operating, which can give you a more peaceful kitchen.
No matter which products you choose from these luxury brands, you'll get precise and custom fitting with your existing cabinetry. This ensures that your new appliances will blend in perfectly. Plus, there are smart home capabilities for those who are tech-savvy.
2. La Cornue
La Cornue is perhaps the top luxury kitchen appliance brand in the world; you won't be disappointed if you pick them. This French oven and cooking range manufacturer has been in business since 1908, which proves that the brand's perfected their craft over the last century or so, for over three generations.
Back in 1908, La Cornue was a revolutionary brand, as creator Albert Dupuy found a way to maximize gas usage in his ovens. This gave La Cornue's appliances a huge leg up in the industry, which propelled them to success.
Today, there are three types of ovens you can purchase from the brand: Chateau, CornuFe, and CornuChef. What's remarkable is that these ovens aren't mass-produced; every single one is made by one person, and it's made by hand.
La Cornue also performs stringent testing throughout all stages of production. As you can imagine, this takes quite a while for you to get your oven. It takes at least two months for you to receive the final product, so if you need an oven pronto, you should order yours now.
The beauty of this process is that you'll get something truly unique. The brand will personalize your range to fit any configuration, and there are 51 colors and 10 trims to choose from.
The major drawback of this luxury brand is there are no smart home functionalities. The appliances also don't have clocks and timers, so you'll need to buy something extra here to make up for it.
3. Gaggenau
If you'd like to choose a company with extensive history, then go with Gaggenau. It was first established in 1683 in southwest Germany, and their specialty was ore and metal extraction. They then moved to farming machinery, enamel, and bicycles throughout the centuries.
Today, you'll find restaurant-grade cooking technology that you can use in your own home. This is fantastic for foodies who love to cook and entertain.
One of their standout appliances is the side-swing oven. Other appliances you can purchase from this brand include cooktops, dishwashers, fridge and freezer columns, and even wine storage units. They also have specialty appliances, including deep fryers, grills, and steamers.
Admittedly, Gaggenau isn't for those who are afraid of tech. Initially, it can be frustrating to figure out, but once you've gotten the hang of things, you'll be set up for some highly customized cooking. This brand's appliances have tons of modes and controls that'll allow you to cook with precision.
4. Viking
The American brand Viking came out with their first pro range in 1987. Since then, they've hit the ground running with many other luxury appliances for the market.
For example, in addition to ranges and ovens, Viking also has beautiful refrigerators and dishwashers. The brand also has outdoor appliances if you're a fan of backyard barbecues.
Viking's appliance options come in a range of 17 colors. You're bound to find one that matches your current kitchen decor.
Over the decades, Viking's come out with over 50 award-winning appliances. This shouldn't come as a surprise, as they brought forward commercial kitchen tech for the home cook to use.
5. Miele
Miele's another luxury German brand you should keep your eye on. Established in 1899, this brand has managed to stay family-owned and family-run for over a century.
Miele's promise is "immer besser," which means "forever better." This means that you can count on them to deliver appliances that are made with quality and care.
This brand is known for its contemporary designs, which look and feel sleek. In fact, they're so good at their designs that countless other appliance brands have copied their look throughout the years.
Miele's most notable features include the MasterChef program, steam assist, and M Touch controls. All three give Miele's appliances standout features that'll make cooking and baking easy.
Where Miele falls behind is its smart home capabilities. Their appliances don't have Wi-Fi, so you can't operate them remotely from your phone. However, this is only a minor inconvenience if you look at the whole picture, as the rest of Miele's tech is spectacular.
6. Thermador
Thermador is one of the oldest appliance companies in the US. This is a name you can trust, especially since they've been innovating constantly in the last 100 years.
Thermador is responsible for bringing the cooktop to America. They also invented a personalized column refrigerator system that changed food preservation for the better.
If you're looking for integrated fridges with stainless steel interiors, then you can't go wrong with Thermador. Also, they have SoftClose hinges to prevent door slamming.
This brand is also excellent for those who love baking. They have numerous wall oven options, including combination and steam ovens. These appliances come with side-swing doors too.
Thermador's a good brand for tech-savvy people since their appliances have wifi and a HomeConnect app. And they upgraded and refreshed their styling a few years ago, which ensures you get modern and sharp-looking appliances.
7. Monogram
Monogram is a relatively new name in the industry. This brand is born from the well-established GE name and has only been around for a decade.
But you shouldn't mistake newness for lack of quality. The fact that Monogram comes from GE means you can expect high standards and elegant appliances that'll make kitchen life much easier.
Appliances you can purchase from Monogram include ranges, refrigerators, and dishwashers. They come with colored LED lights that you can customize to create the right ambiance.
Monogram's another brand that connects with your home's smart system. You can control your range through the SmartHQ app, meaning you can turn the stove off with your phone while sitting comfortably in the living room. There's also Chef Connect, which syncs your range with other kitchen tools.
8. Bertazzoni
Bertazzoni is an Italian luxury appliance brand that was established over 130 years ago by founder Francesco Bertazzoni. The brand's spanned over six generations now, and practically anyone in the world recognizes this top-notch brand.
Bertazzoni offers an outstanding combination of both tradition and innovation. The brand also gets the right blend of function and design, so you can trust that your appliances look great while being functional too.
This brand's ovens have multi-layer glass doors, which is excellent if you've got small children in the house. Not only does it minimize heat loss while baking, but it also gives a cooler outer surface in case of accidental touches.
As for their cookers, they're ideal for those who love chrome. They're decked out in chrome knobs, handles, and classic finishes for the classic Bertazzoni look.
They also have a flame failure safety device. You won't have to worry about accidental gas leaks, as the ranges will turn the gas off immediately if the flame goes out.
9. Dacor
Dacor is an American brand that's based in California. It's a subsidiary of Samsung Electronics America, which is a name you'll recognize and trust.
This company was founded in 1965 by Stanley M. Joseph, which makes it a newer luxury appliance brand. It was a family-owned and operated company until its sale to Samsung in 2016.
You'll find ranges, wall ovens, dishwashers, microwaves, refrigerators, ventilation hoods, grills, beverage centers, wine dispensers, and more from Dacor. All these fit in modern and contemporary kitchens, giving them a simple yet refined look.
Dacor specializes in state-of-the-art technology, as they have several patented features. For instance, you'll benefit from an infrared gas broiler that's inside an electric oven.
Something to note is that Dacor partnered with BMW Group DesignworksUSA in 2010. This resulted in their Distinctive 36" gas cooktop and the Discovery iQ Controller.
Dacor has also partnered with Le Cordon Bleu. In 2014, they rigorously tested the appliances and found that they were superior to others on the market. As a result, you'll find Le Cordon Bleu's stamp of approval (seal of excellence) on their products.
10. BlueStar
BlueStar is an American luxury appliance brand headquartered in Pennsylvania. They've been around since 1880 and have a wide selection of professional-grade ranges and refrigerators.
BlueStar has an impressive palate of over 1,000 colors and 10 trim options. This makes BlueStar the best brand for customization, as it'll be rare that someone else has the exact same appliances as you.
Like some of the other brands on this list, one big drawback of BlueStar appliances is that they don't have clocks and don't have smart home functionalities. Also, they only offer ranges and refrigerators, so if you need to furnish the rest of your kitchen, you'll have to turn to one of the other brands listed here.
Choose From These Top Luxury Appliance Brands
If you're in the market for new appliances, then you'll want to pick one of the above luxury appliance brands. Not only can you count on them to give you years of easy kitchen work, but they'll also look lovely and elegant in your home.
While these luxury brands do indeed cost more, it'll be worth it when you see how they transform your living space and habits. It'll be worth every penny spent when you enjoy the time spent in your kitchen.
If you need new appliances in St. Louis, MO, then visit one of our locations today. Our team is more than happy to help you get quality appliances for your home.